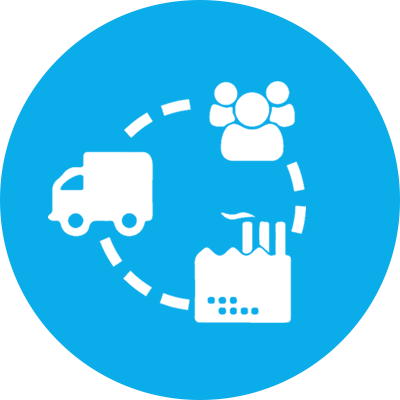 Location: London
Type: Permanent
Industry: Ladieswear
Job Ref: TGS1384
The Company:
An experienced Assistant Merchandiser is needed  to join a luxurious and established brand
The Role:
Ensure the fulfilment and delivery of wholesale sales ensuring we achieve seasonal sales targets.
Work with agents on a day-to-day basis to support fulfilment and growth of customer orders, ensuring a timely response within all communication.
Work alongside the Head of Wholesale key accounts to analyse trade and identify opportunities for new and re-orders.
Support the Head of Wholesale analysing sell in to maximise current and future sales.
Support the Head of Wholesale to analyse costs to market in order to achieve budgeted margin.
Support the Head of Wholesale with weekly trade meetings.
Generate and send out order confirmation to ensure shipments are sent out with correct paperwork
Action any retail to wholesale transfers in accordance with fulfilment of orders.
Co-ordinate any stock returns/faulty items where approved. Review of the warehouse returns report regularly.
Communicating deliveries, delays, and updates back to the wholesale customer and agent on an ongoing basis.
Support the Head of Wholesale and agents with trade shows and key events that help market and sell the Brand.
Work with the Head of Wholesale to drive marketing initiatives with key accounts to maximise the potential of the Brand and increase visibility.
Align with the Wholesale Assistant working together where appropriate.
Review working processes to ensure working processes remain fluid and agile.
Challenge working methods to ensure we work smart and make recommendations to the Head of Wholesale.
Carry out any additional tasks as reasonably requested to support the effective running of the business.
 Skills Required: 
Previous experience working within a wholesale environment.
Analytically minded, able to numerically analyse and review data.
Solution minded and confident in the analysis of change.
Excellent written and verbal communication skills.
Ability to go above and beyond in terms of service.
Proficiency in using Microsoft Excel and familiarity with other Microsoft office applications
Ability to work in a logical, organised way and prioritise effectively.
Good numeracy skills.
Attention to detail and good accuracy.
Previous experience within a luxury retail environment.
Natural problem solver, solution focused thinking.
Proactive and confident and able to use own initiative.
Enthusiastic and naturally inquisitive, looking for opportunities for continuous improvement.
Able to perform under pressure and multi-task.