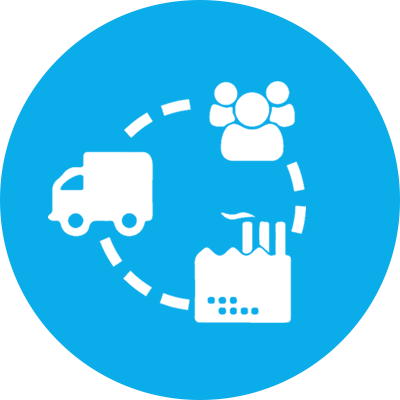 Location: Lancashire – Hybrid working/Relocation Package
Type: Permanent
Industry: Homeware
Job Ref: TGN4401
The Company:
To ensure the smooth day-to-day running of and support the continuous evolution of a prestigious kitchenware retailer with 63 stores nationally as a Supply Chain IT Systems Analyst, by providing in-house technical, subject matter, analytical and project management expertise.
Reporting to the Supply Chain IT Systems Manager this role will be critical to the successful delivery of Supply Chain IT change.
Working with stakeholders to support the design, development and implementation of new and existing system and process initiatives in order to maximise the operational effectiveness of the Supply Chain.
You will be seen as the in-house technical expert for Warehouse Management Software.
Hybrid working available
Possible relocation package
The Role
To design, write, document and execute detailed end-to-end integration and scenario-based testing scripts and plans, ensuring appropriate levels of test coverage, thus validating changes delivered satisfy business requirements, whilst minimising any negative impacts on our production environments.
As part of the testing process you will manage multiple 3rd party developer relationships to achieve a good working relationship with each, ensuring that bugs and other quality issues are reported accurately, prioritised and worked through to resolution effectively.
Working individually or as part of a team take ownership of IT project features or work packets throughout the software development life cycle as required, from scoping to BAU handover.
Work with stakeholders to capture business requirements to convert into functional requirements, develop and implement new and existing system and process initiatives in order to maximise the operational effectiveness of the Supply Chain.
Ensuring that any system, major data sets modifications or controls have no impact on business compliance areas are in line with general IT security and best practice, adhering to all agreed quality gates and controls.
To be an expert in the business processes, understanding how these map to end to-end system and data flows and be capable of accurately capturing these through the production of supporting documentation.
Be the in-house technical expert for all areas of our WMS, providing day-to-day operational and technical support coverage to internal teams as required, ensuring that our WMS remains operationally effective and in-line with internally agreed SLA's.
Ensure that through the successful delivery of any change training is delivered to both technical teams and end users as required on a change-by-change basis.

Support our Service Desk and Infrastructure teams by providing 3rd line support to investigate production issues as needed using your subject matter, product and operational/process knowledge.
Skills Required:
Proven experience in a similar role holding strong WMS systems process and technical knowledge.
Knowledge of structured testing methodologies and how to implement them.
A good understanding of common software failures and faults and how to test for them.
Experience of using tools to aid the troubleshooting of data related issues and extraction of data for both SQL and Oracle.
Exposure to system architecture and design, able to understand the relationships and integrations between business systems.
An in depth understanding of warehousing operational processes.
A proven track record of successfully supporting and delivering IT system change, in particular change relating to WMS.
Capable of understanding business processes in-depth, and how these map onto the end to-end system and data flows.
Excellent planning, organisational and time management skills enabling the effective management of competing demands to ensure tight deadlines are met.
Excellent verbal and written communication, able to positively participate within a team and work alone.
A high level of accuracy and conscientiousness.
The ability to work under pressure.
Ability to understand the business requirements in the context of the technical environment.
An understanding of areas of compliance such as PCI DSS and the GDPR.
Be prepared to design and deliver both end-user and technical training 1-1 or in a classroom environment.
Can be flexible on working hours to fit a multi shift environment operating 24/7.