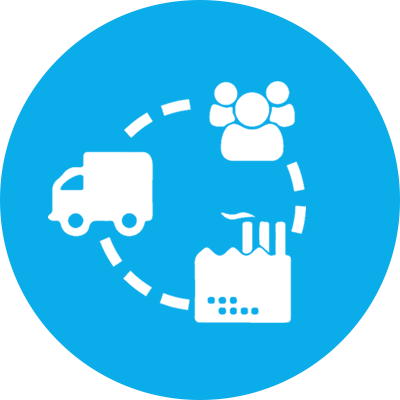 Location: Birmingham
Type: Permanent
Industry: Ladieswear
Job Ref: TGM1376
The Company:
An exciting opportunity for a Supply Chain Assistant to join an established Fashion Supplier who supply High Street retailers & Online stores. This is an office-based role working Monday to Friday 8.30am-5pm. The ideal candidate will have 2-3 years' experience in a similar role. 
The Role:
Assessing the strength and weaknesses of supply base to achieve product targets in terms of cost, quality and delivery to final destination.
Liaising with external suppliers abroad and negotiating prices to meet customer demands as well as company's financial targets.
Collation of price data from suppliers, sales, customers and previous orders to create pricing matrixes to ensure costs are at a minimum for sourcing.
Sourcing products (new and existing) at the best competitive cost prices.
Looking into new market developments alongside product development.
Developing new markets and factory contacts that are quality assured and compatible with suppliers.
Updating all new and amended sample requests with cost prices from the relevant factories including MOQs and delivery terms
Certify that packaging, transport and accessories are addressed within the costing of products.
Actioning any cost price queries from either the design or sales team.
Ensuring cost prices are correct when orders are raised and getting cost approval from management
Managing costing templates with management so that all costing parameters are incorporated and up to date.
Keeping updated records that are easily accessible at request.
Assisting on where all sample requests (new and amended) should be sent based on factory capabilities, cost price, MOQS and delivery.
Sending out sample requests with correct technical details to factories to ensure samples are correct first time.
Logging samples onto product life cycle management system Vision NG and briefly checking they are correct in terms of technical details and design by creating initial fit logs before passing onto QA and Design team.
Chasing factories for ETA dates, ensuring samples are received in time for sales/design/customer meetings
Updating product life cycle management system Vision NG with ETA dates once received so all departments can check on sample progress
Addressing any queries from design when they are creating product CADS and getting answers from suitable factories – such as machine capabilities, attachments they may want etc
Liaising with factories on any design requirements such as colour books, stock colour lists.
Attending supplier meetings / customer meetings when required.
Skills Required:
MUST have 2-3 years experience in a similar role (Import / Wholesale).
Excellent attention to detail skills.
Excellent Microsoft skills including Excel.
Be a confident communicator – with strong oral and written English.
Have the ability to organise and prioritise effectively to meet tight deadlines.
Ability to work autonomously and under pressure, to prioritise own workload.
Ability to work in conjunction with customers, suppliers and internal stakeholders.