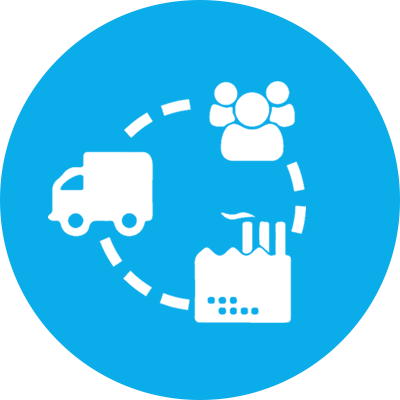 Location: Bury
Type: Permanent
Industry: Electrical
Job Ref: TGN4541
The Company:
Our client is a multi-product business, currently looking to expand their supply chain team, with an experienced Stock Controller. The company is a great place to work and offers excellent training and progression with a fast paced, varied and busy workload
The Role:
Reporting to the Head of Operations

Direct Reports: Stock Reports to sales and Costing reports to buying
To be fully responsible for the receipt of containers, ensuring all stock details are checked and updated.
To be responsible for maintenance of the stock file on Ti/Hi's , dimensions and pallet quantities.
To quickly and accurately turn-around information, data and documentation.
To investigate customer queries and perform explanatory stock checks.
To be an integral part of the team demonstrating excellent liaison and customer service skills to maximize efficiency.
To send stock reports to the sales team and merchandisers.
To send costing reports to buyers.
To perform daily rotating stock counts.
To conduct an annual stock count.
To prepare and check all container paperwork.
To check trade routes, container numbers, commodity codes and dimensions on containers and amend where necessary.
To check all container margins and alert buying to low margins.
To prepare pallet labels and update Ti-Hi information on Navision.
To receipt containers accurately checking Ti/Hi's , model numbers, dimensions, pallet labels, barcodes, inners and outers.
To email all container margins to buying.
To email accounts with all container paperwork.
To transfer stock accurately between sub warehouses.
To carry out any additional duties as may be required.
Skills Required
Experience within a similar role is essential.

Strong organisational skills with proven ability and excellent attention to detail.
A proven ability to prioritize workload, adapt to changes and address challenges efficiently and effectively.
Excellent oral and written communication skills.
Effective computer skills with strong excel knowledge.
Comfortable working in a fast-paced environment sometimes balancing competing priorities.
A demonstratable commitment to exceeding expectations and goals.
Great analytical and problem-solving skills.
The ability to work under pressure and to deadlines.
Exceptional organizational and time management skills.