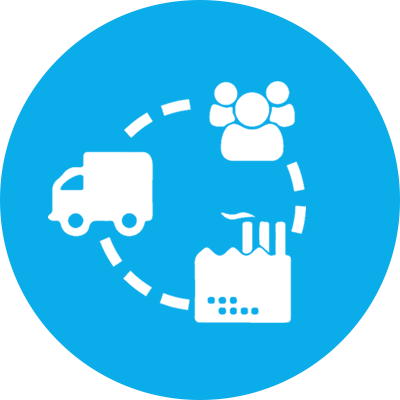 Location: London
Type: Permanent
Industry: Ladieswear
Job Ref: TGS1471
We are looking for a Senior Production Coordinator to join the production team to secure timely and successful delivery to our stores and wholesale customers. Managing the product life cycle from order placement through to delivery to warehouse.
Manage the production function:
Raise supplier orders and negotiate delivery dates and incoterms.
Accurately update and maintain PO information and shipment schedule on internal worksheets.
Proactively follow up orders weekly with factories and chase shipment samples, QC reports and any documents for approval prior to shipment.
Book, approve and follow up order inspections with factories.
At order placement, work closely with Design team and Wholesale team to review product and packaging requirements to ensure smooth transition into production.
Manage customer testing and shipping portals.
Establish and maintain close communication with factories to ensure smooth delivery and quality standard of goods.
Manage factory compliance (audit reports) and supplier Recordals for licensed products.
Quality check and measure shipment samples against approved PP samples and specs.
Liaise with Merchandising and Design teams for commercial decisions on any quality issues and delivery delays that may arise, levy penalties to factories where required.
Keep portals for Licensed products up to date: uploading production sample imagery and monitor distribution approval.
Manage the Cosmetic Product Notification Portal and keep PIF files up to date.
Check and approve supplier invoices.
Work closely with the Production Admin Assistant, manage workload and provide training.
Attend regular meetings with Suppliers, Wholesale and Merchandise teams.
Manage the day-to-day Freight function:
Manage the weekly air and sea shipping plan.
Negotiate monthly and spot rates with forwarders.
Monitor and approve supplier bookings and deliveries into bonded warehouse.
Work closely with the Merchandise manager and Wholesale team to make any necessary adjustments to the shipping forecast.
Keep internal shipping worksheets and files up to date.
Check shipping documents.
Investigate delivery discrepancies.
Update wholesale customer shipping portals, liaise with customer DC teams and arrange delivery into final destinations.
Our ideal candidate:
Minimum 5 years' experience in working in a busy production role
Experience working with factories/ suppliers based in the Far East would be highly advantageous.
Mandarin Chinese language ability a plus but not essential.
Strong organizational skills with the ability to prioritize.
Proactive with problem solving skills and strong attention to detail.
Outstanding communication skills both externally and at all levels internally.
Excellent knowledge of Microsoft Office
Willing to adapt and take on new challenges and driven to continually improve.
Enthusiastic, self-confident, and self-motivated.
A passion for production.