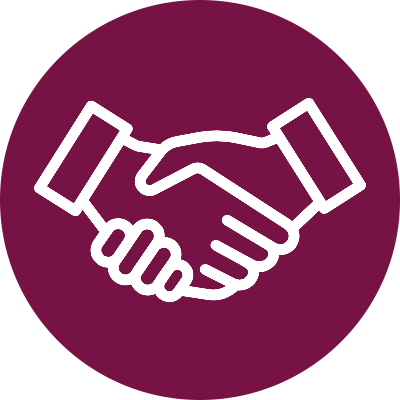 Location: Leicester
Type: Permanent
Industry: Ladieswear
Job Ref: TGM1656
The Company:
An experienced Sales Account Manager is needed to join a leading fashion supplier. The company have robust and long-standing relationships with high street retailers, premium clothing bands and major supermarket clothing brands as well as a growing presence in the licensed product and Accessories area. They need somebody who is able to support growth and new direction with a proven sales track record in the retail sector.
Duties and Responsibilities
Support Key Account Managers to develop and grow major high street retail accounts

Take ownership of product categories and work collaboratively with Buyers to drive sales growth
Identify and present opportunities in new and existing customer departments and product categories; as well as seeking and bringing on board new business
Manage licensed DTR approvals from initial order through to delivery, in conjunction with the Licensing and Design Team
Regular travel required to customer premises (subject to travel restrictions)
Maintain and develop key / new customer departments through appropriate propositions and ethical sales methods, and relevant internal liaison to optimise quality of service, business growth and customer satisfaction.
Manage product, pricing and margins according to agreed aims.
Gathering market and customer information and providing feedback on future buying trends.
Monitor and report on market and competitor activities.
Negotiating variation in price, delivery and specifications with production when necessary.
Identify new markets and business opportunities.
Plan, carry out and support local marketing activities to agreed budgets and timescales, and integrate personal sales efforts with other organized marketing activities, e.g. product launches, promotions, advertising, exhibitions and telemarketing.
Communicate, liaise, and negotiate internally and externally using appropriate methods to facilitate the development of profitable business and sustainable relationships.
Attend and present at external customer meetings and internal meetings with other company functions necessary to perform duties and aid business development.
To work in conjunction with our Licensed partner to help them achieve their targets where garment blanks and UK printing are concerned.
Adhere to health and safety policy, and other requirements relating to care of equipment.
Awareness of the Company Recycling and Environmental Issues.
SKILLS
At least 3 years sales experience, with a proven track record of success within apparel and/or accessories sales

Experienced with good knowledge and understanding of Licensed products
Recent relationships within the High Street retailers and have worked with Apparel / or Accessories
Confident and competent in communicating at all levels, both verbally and in writing; delivering a compelling sales message.
Focussed and driven on achieving the highest standards of customer service alongside achieving and exceeding sales targets.
Numerate, able to analyse and utilise data.
Confident in working closely with designers, collating and managing design briefs
Creative mindset, trend driven and aware of popular culture
Intermediate level ability – Microsoft packages
Driving license essential