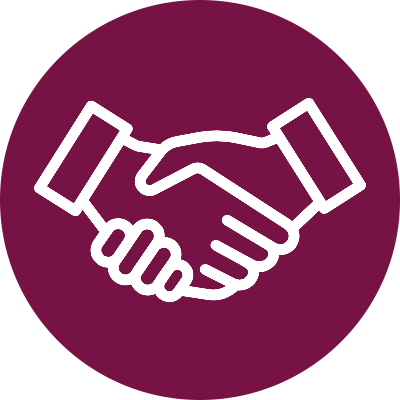 Location: Hinckley
Type: Permanent
Industry: Ladieswear
Job Ref: TGM1620
The Company:
An exciting, varied and challenging opportunity for a Sales Account Manager to join a friendly and down to earth clothing supplier. You will be reporting to the Senior Account Manager. You will manage the account portfolio of customers to deliver turnover and profit targets in line with business objectives.
The Role:
Effectively identify & secure new business / accounts in line with company strategy whilst ensuring customer satisfaction and the required business objectives.
Responsibility for ensuring products can meet the required delivery and agreed gross margin while maintaining quality and safety standards.
Devise and implement the business strategy of delivering targeted growth in current and new areas of business, with both new and existing customers.
Effectively identifying and qualifying new revenue opportunities and communicating products and services to prospective clients.
Following up new business opportunities by planning and prioritising activities towards achieving Account portfolio of agreed business targets.
Maintain existing accounts through customer contact, selling new designs and licenses and reviewing orders.
Deliver exceptional levels of customer service by developing strong relationships and responding to and following up on customer queries.
Complete weekly report summarising Account Management Sales activities & factory issues.
Complete and maintain strategic documents to focus on delivering annual KPIs and objectives.
Lead handover meetings with team in person in office.
To negotiate price, quantity and delivery requirements with customers and vendors.
To liaise with the design team & country offices to ensure buying samples come in and are sent to the customer for the agreed date.
Sign off factory invoices, ensuring they are correct in terms of value and quantities, and manage internal and external communication of variances in a proactive and timely manner.
Attend critical path meetings in person in office on a minimum of fortnightly frequency.
Responsible for all customer led complaints – their management and resolution.
Have a detailed knowledge of company products, design and licenses and contribute to product, design and license development as required.
Keep abreast of competitor activity and monitor and evaluate market trends.
Ensure that the sales projection chart is accurate and updated on a weekly basis.
Continually develop own capability, knowledge, techniques and skills.
Work with the Senior Account Manager to discuss & initiate new ideas contributing to continuous improvement.
Other duties as required.
Skills Required:
MUST have a minimum of 3 years' experience in an Account Management role.
Have Imports Merchandising knowledge – ideally within clothing.
Proven track record in the development & implementation of a business strategy.
Experience working with various stakeholders including country office, factories and in-house design.
Experience of working with EU and international sales.
Has targeted and opened new accounts to generate new business.
Has strong IT skills, particularly Word & Excel.
Excellent communication skills.
Be a competent negotiator with an ability to persuade and influence.
Excellent planning/organising skills.
Clean current driving licence & willing to undertake travel throughout the UK/abroad.