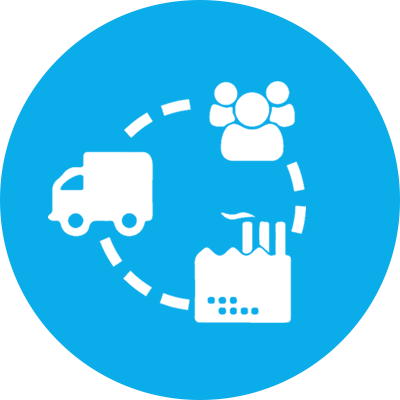 Location: Leicester
Type: Permanent
Industry: Ladieswear
Job Ref: TGM1445
The Company:
An established Ladies and Men's fashion manufacturer, who have been operating for over 20 years, have an exciting opportunity for a Production Manager. They supply to ladies and men's fast fashion companies and are looking for a candidate that has worked in the same industry.
The Role:
Responsible for ordering fabrics and trims
Arranging Factory meetings
Ordering raw materials
Collating reports from factories
Supporting the senior management team
Completing factory export documents and import documents
Ensuring the high quality of goods ordered and their timely delivery.
Involved in the full life cycle of products from design and sampling through to delivery.
Inspecting and measuring samples and providing feedback to factories clearly, ensuring compliance.
Negotiating and placing bulk orders, ensuring best price and delivery date.
Constant communication with suppliers via phone and email to ensure production is on track.
Arranging inspection of bulk production and ensuring quality before shipment.
Resolving quality issues and enforcing penalties as necessary.
Checking final deliveries against packing list and production orders.
Arranging deliveries to clear customs and safely reach the warehouse.
Ensure all aspects of production departments are operating to target

Collate and analyse weekly production/delivery reports

Improve efficiency within the factory and work to expand weekly production capacity
Oversee compliance of the factories internal and external production
Manage production, communication and allocation for external factories
Source and manage all production suppliers i.e. Material suppliers, CMT units etc.
Skills Required:
Good communication, problem solving and people skills
Must have prior experience managing people and production, preferably internal.
Sound understanding of the production process for garments
Sound understanding of garment make-up
Sound computer skills, and use of office softwares
A minimum of 3-5 years experience in a similar role is essential.
Must understand critical path management.
Able to effectively deal with any issues that may arise during the production process and resolve these with suppliers.
Must have experience of building successful relationships with suppliers, keeping orders on time and trouble shooting on a daily basis.
Experience in critical path management.
Highly effective problem resolution skills.
Strong negotiation skills.
Highly determined and motivated, with a proactive and hardworking attitude.
Ideally be able to drive