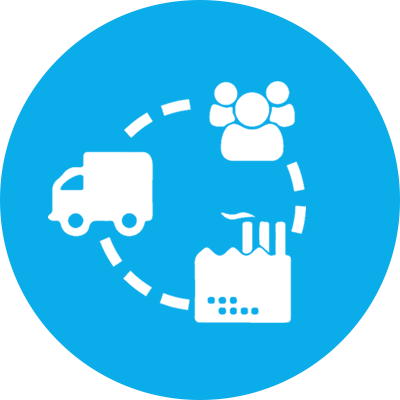 Location: London
Type: Permanent
Industry: Ladieswear
Job Ref: TGS1421
The Company:
A highly organised Production Co-Ordinator is required to join an established clothing manufacturer to support the Production Manager.
The Role:
Supporting the Production Manager to oversee the Production Process, the planning & scheduling of work and the creation and management of the bulk
Managing and building the day to day working relationship with suppliers.
Ensure fabrics and applicable raw materials are correctly  recorded.
Ensure production orders (PO's) are placed on time. .
Understand and work with the critical path whilst supporting the  Production Manager to plan and schedule the production of all garments to include delivery of all fabrics & trims.
Manage the critical path to ensure all goods are delivered on time. Obtain packing lists from suppliers and inform Production Manager when goods are ready to ship.
Ensure Production Manager, Supply Chain Team, Sales, Account Management, and Customer Service Team, informed immediately of any changes to delivery dates.
Complete and close all PO lines, post GRN by Customer Services.
Management, coordination and production of MTO's, post pattern production and handover to QC.
Ensure all goods delivered match PO's
Responsible for the accuracy, upkeep / maintenance of all Production Department documents and files.
Support the Production Manager throughout development stage of each project, to ensure product is costed correctly and effectively for bulk production.
Chase red seals, pre-production samples and pre- shipment samples from suppliers in line with pre agreed dates with Garment Technologists
Improve professional and technical knowledge by attending educational workshops, reviewing professional publications and on the job training. 
Skills Required:
Accountability & responsibility
Attention to detail
Creative thinking
Customer focussed
Effective communication & informing
Strong communication skills both verbal and written
Strong numerical and analytical skills