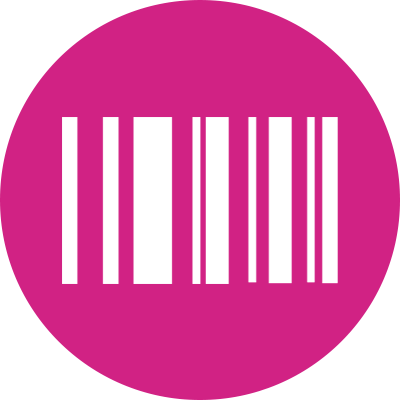 Location: Manchester
Type: Permanent
Industry: Homeware
Job Ref: TGN4692
The Company:
An exciting opportunity for a Merchandiser to join an established, Textiles company with an excellent reputation who offer training and progression opportunities. The company offer a competitive salary and benefit package.
You will assist with the planning of a core strategy to enable the sales of a range of products that delivers sales and profit targets.
The Role:
As Merchandiser you will be supporting the Merchandising team to maximise commercial opportunities through the effective management of inventory, driving sales through improved availability and forecasting, reducing mark down and maximising profit.
Skills Required
Advanced planning and analytical skills, including computer skills.
Good judgement and decision-making skills.
Confidence in suggesting calculated risks.
Strong customer awareness and understanding
Passionate about product, strong market and brand awareness
Discreet, professional and well spoken, with excellent communication skills.
Exceptionally organised, methodical and efficient.
Time keeping & ability to meet stringent deadlines.
Working as an integral part of the merchandising team you will be developing positive and professional working relationships with customers, suppliers, work colleagues and key internal stakeholders.
Continuity Forecasting
Accurate forecasting of stock within the designated product range based on business trend analysis and research always working to target KPIs.
Forecasts to be reviewed no less frequently than fortnightly.
Ensure data held in AGR system is up to date and accurate.
Target customer service Levels to be met and recovery plans implemented where required i.e., improvements through sea freight and if AF needed authorised by merch manager.
Maximise on opportunities/turnover through stock pushes at key event periods and clearing overstocks where possible working towards target KPI on turnover.
Where applicable manage essential fabric holdings at the mills to ensure lead times are maintained which is critical to service and must be treated as a priority, however, forward thinking to ensure the MOQ is managed effectively to reduce overstocks if discontinued.
Monitoring of customer store and till sales, amendments to forecast estimates as and when required; regular monitoring of low selling lines to identify if they need to be discontinued.
Planning ahead up to 6 months in advance when looking at fabric and requirements, ensure any planned increases are discussed with the retailer ahead of lead time, particular around peak/sale – PL increases/web builds.
Full discontinued strategy done twice yearly for a full review of design/colour performance and give focus to possible drop lines ahead of the sign off for new season.
Communication on trends, cross-coordination across categories and manage MOQ's accordingly across the areas to reduce risk if discontinued.
Thinking outside of the box, 'what if' scenarios, what if did less than estimate, what if overperformed, understanding the implications on stock holding/fabric, and how to react accordingly.
Supplier Management
Place orders with the mill in a timely manner to ensure that customer delivery requirements are met.  Orders placed by either sea or air freight depending on delivery time scales.
Regular communication with the supply base including on site/ teams' meetings where required to maintain expected levels of service.
Management of the mills to ensure that all deliveries arrive at the specified time, being fully aware of any delays or stock shortages.  Liaise with customer as and when required.
Complete monthly forward estimates for the mills production and managing fabric accordingly, fabric planning is critical to service and lead times and must be managed with suppliers as a priority.
New Launch
Agreeing new launch estimates twice yearly with the Merchandise manager.
Placing orders for the season accordingly and reviewing 16 weeks prior to launches to ensure still agreed considering sales trends from that period/any new information known.
When reviewing orders for new launch, manage buffer stocks to ensure if overperformed by +40% from launch, we would be able to service for a minimum of 6 weeks, and fabric held at mill to support rebuys always taking into consideration the MOQ.
Attend weekly critical path meetings with the technical team to ensure sealing is on track, and shipment requested for initial orders can be achieved. Ensure the retailer is kept updated at all times of any movements to the critical path through the NR/AR report.
Liaising with the logistics team to aid with the planning of intake/ distribution of newness.
Store visits with the Team Leader and Merchandise Manager 4 weeks after launch to review product in store correctly displayed, review competition from other suppliers, any standout products, and any features in store are correct as per agreements.
Full website review of our products 4 weeks following launch to ensure all lines are live and on sale correctly and review any competition which could potentially split sales.
Quarterly review of web sales, discuss and agree rebuys and runouts to ensure focused offer at all times.
Reporting/KPI's
Complete bi-weekly category updates with merch manager to review KPI's and performance in 121's. Stock holding/ turn, Turnover, EOS losses, AF spend, Forecast Accuracy.
Management of category/departmental reports i.e., fabric reports, allocation value reports, stock visibility reports, high/low demand to forecast, and management of KPI's within including, valuation, turnover, service, stock turn, forecast accuracy and profit and loss.
Design and Technical
Liaise with the technical department where needed with regard to product development, quality issues and faulty stock.
Support Team leader in providing the Design team with sales analysis to help with decision making on new products within the tracker meetings and also the gaps and opportunities process, twice yearly.
Monthly updates with the design team to update on current performance, key lines, colour rankings and new launch sales updates.
Perform any reasonable request as given by the management team.