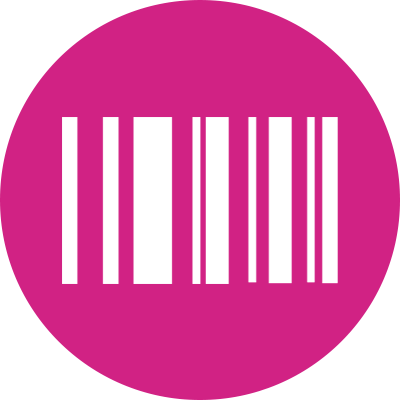 Location: Manchester
Type: Permanent
Industry: Ladieswear
Job Ref: TGN4526
Role:
We are looking for a Merchandiser to join our online fashion team. This is a fantastic opportunity for an experienced professional to join a friendly and growing team.
Roles and Responsibilities
PO/Delivery Management:
Signing off JM proposals: this will include cancellations, rephasing & amendments by PO & subcategory level.
Establish working relationships with GT, Design, Warehouse & Supply base.
Manage capacity and intake forecasts
Full understanding of PO creation
Managing junior members of the team to ensure that your OPO is 100% accurate
 Sales/Stock/Trade:
Prepare Monday Trade reports with junior members of team & confidently present to key stakeholders driving out clear weekly trade actions for the team, adapting analysis and actions to the trading environment.

Reviews' weekly trading performance and achieved KPI's, identifying Issues and the course of action in preparation for the weekly trading meetings and submitting proposal to the senior merchandiser.
Reviews category performance vs FC, demonstrating clear understanding around actions that need to be taken to optimise opportunity and manage risk.
Propose and agree actions to recover risk and maximise opportunities with the Senior Merchandiser at category and line level.
Markdown proposals.
Weekly Line-Card and WSSI meetings with JMs.
Independently reviews New Reactions, efficiently identifying ideal quantity and size ratio based on performance and supplier lead times. Considers all factors including duplication, seasonality and promotions when reviewing performance and requirements with Buying.
Drives the Test and Repeat Model to trade their area.
Takes a strategic approach to driving their department forward through Strategy and Framework plans.
Skills Required:
Forecasting/Range Building:
Alongside the Senior Merchandiser create the strategy for the department and present to key stakeholders.
Attend key selection meetings with the Senior merchandiser to build Range plans.
Review Previous Seasons and produce SWOT Analysis with supporting information.
Create category level product mix using history and strategy.
Ensure that your category WSSI's is updated with the buy plan and the KPI's are signed off with the Senior Merchandiser.
Manage the Stock seasonality within the WSSI.
Drives the maintenance of category WSSIs, actualising weekly, sending key actions to be signed off by Senior Merchandiser based on performance/OTB as well as contributing to monthly forecasting.
Work up the forecast from category/Season level for monthly, seasonal framework plans.
Creation of OTB's weekly- signed off by senior merchandiser.
Manage the range plan in Season reflecting any changes.
Drives the monthly/seasonal Lessons Learnt pack, taking responsibility for accuracy, and completing high quality commentary on key points.
Manage with guidance to ensure that the buying function is effectively controlled within the agreed business strategy, and that all necessary frameworks, controls and skill sets are in place to enable the necessary degree of both long-term planning and in season trading to maximise business performance.
Other:
Establish collaborative working relationships within Team and across functions.
Supports development of junior members of the team, managing workload, deadlines and daily tasks. Drives relevant updates of weekly planner, ensuring any ad-hoc jobs are delegated as required.
Is aware of current and emerging best practice within merchandising/buying.
Builds effective and open relationships with all members of the buying and merchandising team, based on reliable, accurate and relevant data.
Ensures productive relationship between merchandising function and all other business areas to ensure goals achieved, specifically the design and accounts teams.
Delivers key information at the right time, to the right people, and presents, when necessary, at high level meetings as requested by the Director's (in absence of Head of Merchandising).
Benefits:
Competitive salary
Extra day of leave for your birthday
Core hours enable you to flex your working times around your needs on an ad hoc basis
Opportunity to make an impact in a fast-growing company with global ambitions
33 days annual leave, inclusive of bank holidays
A fantastic working environment with open communication channels, autonomous high-performance culture, and a truly collaborative style
Learn from likeminded & talented team members
Opportunity to develop in various areas that you may take an interest in as part of your personal development
Cycle to work scheme
40% staff discount
Social events
Free snacks, drinks & treats