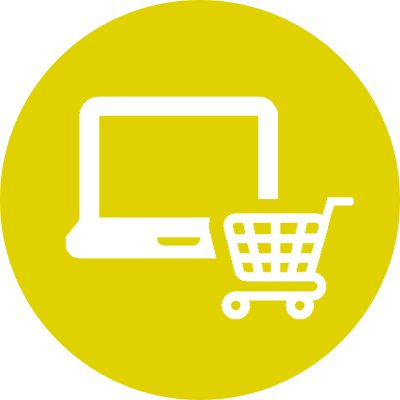 Location: Manchester
Type: Permanent
Industry: Ladieswear
Job Ref: TGN4369
The Company:
Our client a growing UK retailer with established & emerging womenswear & menswear brands based in central Manchester are looking for a Marketing & PR Executive to drive their e-commerce business & grow brand awareness through digital and social media channels.  This is a fast paced and demanding role and would suit an aggressive marketer wanting to drive the brand to the next level within the industry.
Role & Responsibilities:
Day-to-day management of relationship and customer service with retailers, manage webs, grow presence of brands across multi-channels
Create engaging content for e-commerce & social channels
Create & delivery e-commerce & social media strategies to drive sales conversion & SEO
Responsible for visual merchandising digitally, to deliver effective marketing communications and campaigns to gain brand awareness.
Work closely with the marketing executive, Design Manager, Merchandising Manager & Sales Executive on market strategy for their clients.
Manage and work closely with external agency on digital & brand projects, to drive the marketing strategy & brand collaboration.
Create communicate link with bloggers and public, preparation for tradeshow and event management nationally & internationally.
Grow the presence of the brands across all possible platforms economically, create ideas on campaigns & brand collaborations.

Identify & connect with relevant bloggers and social media influencers to help increase brand awareness.

Co-ordinate marketing events & activities.
Create engaging content for e-commerce, social media, web & marketing campaigns.
Redesign web banner for seasons throughout the year such as Black Friday, Winter Sale, Christmas, Summer Sale, etc.
Certain admin tasks for the team and working closely with the warehouse to send out products for promotional reasons.
Report & measure effectiveness of all marketing activity, KPIs of the growth of the social media & brand awareness across platforms.
Maintain strong communication links with retailers & customers.
Manage & coordinate with external agencies on marketing proposal.
Skills & Experience:
Minimum 2-3 years' experience in the fast fashion industry.
Experience or relevant degree in marketing or outreach preferable.
Experience in event marketing, working within an agency environment is preferable.
Webmaster and content providers – commercially aware, creatively minded, strong graphic skill & creative flair
Strong understanding of target marketing & customer segmentation techniques.
Excellent multichannel marketing & have experience of running multi-channel marketing campaigns.
A natural relationship builder & a good team player, able to work as part of a team as well as on own initiative.
Self-motivated & enthusiastic individual.
Excellent communication skills both written and verbal are a must.
Strong organisational skills.
Able to work efficiently in a fast-paced environment.
Benefit:
Free parking on site
50% employee discount