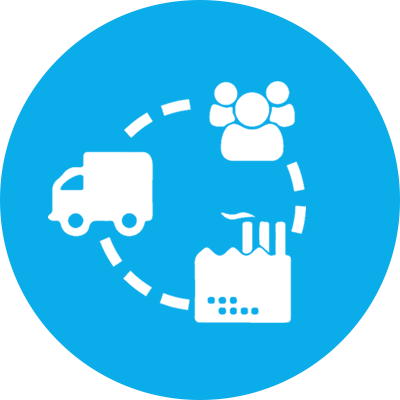 Location: Stoke on Trent
Type: Permanent
Industry: Cosmetics
Job Ref: TGN4148
We are looking for an experienced individual to join a team as a Manufacturing Planner. You will have supply chain responsibility for Production Planning and inventory management to meet customer demand for our fast-growing furniture company. The primary scope will include Inventory planning, Raw material management with suppliers, production scheduling, container loading/shipping and stock management with you being an integral part of the companies S&OP process. This role manages the design, planning and schedule adherence of all inventory and inbound logistical resources to meet customer demands on time in full in the most cost-effective manner given the planned operational and supply capacities. The successful candidate will be responsible for delivering performance improvements across stock availability to forecast and inventory management externally at vendors and internally.
Responsibilities:
Establishing best practice processes for managing the appropriate inventory levels of raw material, purchased, and manufactured components and finished goods through to customer delivery.
Development of robust customer service metrics such as On Time to Request (OTTR), optimised inventory levels and supplier lead-time. Development of KPIs and management reports to support and improve decision making across the relevant functional areas.
Supporting and driving process improvement, including the effective use of ERP and MRP systems.
Maximise Inbound (supplier) & Outbound (customer availability) to agreed targets on a just in time basis.
Develop and manage relationships with internal and external stakeholders including Suppliers / 3rd Party suppliers, optimising systems and inventory levels to achieve agreed targets.
Ownership of the management and control of inventory levels to agreed budgets/stock days. Highlighting issues and taking timely remedial actions in conjunction with stakeholders.
Lead the weekly business process of manufacturing and logistics campaign planning, enabling efficient use of assets, optimum work scheduling and supplying sales and marketing with accurate availability to promise dates.
Actively manage and drive continuous improvements to maximise customer service levels.
Assess and improve Supplier Performance improving lead times and reducing costs.
Working collaboratively with S&OP Leads and Finance to implement inventory strategies to improve service levels and reduce working capital.
Work closely with the new product introduction stakeholders, ensuring the supply planning team is aligned to and providing support for all future product launches and/or new territories.
Deliver long term replenishment plans and routinely assess capacity opportunities and constraints with internal and external suppliers.
Responsible for the stock of Raw Materials, Work in Progress, Accessories, Finished Goods and stock at Vendor.
Managing relationships with suppliers based in China and Indonesia.
Imports & Logistics reviews and Container planning.
Requirements:
Have a high level of understanding of the procurement and supply chain.
Proven track record of success delivered through a focus on continuous improvement.
Far East Supplier management.
Have a minimum of 3 years of supply chain experience.
Experience of working within and S&OP Process.
Have excellent communication skills – including first-class reporting techniques.
Have a passion for supply chain excellence and continuous improvement.
Have excellent negotiation and influencing skills.
Be able to thrive in a high paced, fast turnaround business.
Be able to demonstrate a high level of commercial acumen as well as exceptional results from supply chain management.
Be positive, motivated, ambitious, proactive, with a "can-do" attitude.
Have experience of using ERP system and MRP systems.
Experience working across different regions and within different cultures.
Proficient IT skills with experience in using Microsoft Excel to at least intermediate level.