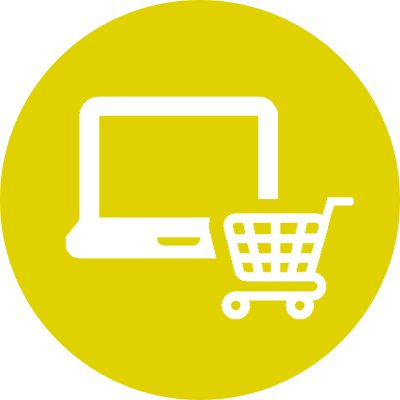 Location: Manchester
Type: Permanent
Industry: Homeware
Job Ref: TGN4691
The Company:
One of the fastest growing online home retailers in the Northwest, who offer on-trend products for home and life, for a price that suits all budgets, are looking to appoint a Head of Marketing.
Reporting to the CMO, the Head of Marketing will be from a brand, campaign and social background, with a proven track record of managing teams, mentoring teams, implementing processes and growing brand engagement Ideally from an online retail background, with the ability to plan, execute and pivot as required.
Main Duties 
Lead and mentor the brand marketing team
Ownership and execution of the cross-channel marketing calendar in alignment with the product and promotional plan
Delivery of impactful and effective multichannel marketing campaigns, on time and within budget
Define and agree campaign objectives and KPIs including but not limited to brand awareness and positioning, traffic and revenue, new customer acquisition and retention/loyalty/frequency of purchase, and social engagement.
Ensure a 360 approach to campaign planning – work collaboratively with E-Commerce, Digital and Buying to set objectives and brief to the brand marketing teams per campaign with clear actions to deliver for launch i.e., new product launches, seasonal campaign changes etc.
Ensure activity is planned across all key trading dates from key consumption events (e.g., Christmas) to seasonal campaigns (e.g., Spring, Summer, Autumn, Winter), to bank holidays and occasions (e.g., Easter, Valentines), to ad hoc events and product pushes.
Referring to published list for product relevance and consistency across all social and influencer activity
Drive sourcing and management influencer collaborators to drive revenue across relevant digital channels.
Manage the creative and studio teams whilst liaising with the product, ecommerce and digital marketing teams to manage all imagery shown across all brand channels, ensuring continuity and a seamless customer journey across all touch points.
Drive PR through regular activity to raise the profile of the brand.
Skills & Experience
Ability to manage multichannel marketing plans (e.g., campaigns, promos, PR) and achieve success through cross functional working both within the marketing team and across the wider business.
Ability manage budgets and be comfortable making regular changes as and when desired by the company.
Ability to manage influencer outreach programs and all social channel activity to constantly grow engagement.
Ability to develop strong working relationships with all key business departments e.g., Buying & Merchandising, E-commerce, Digital Marketing, Warehouse, Customer Service to ensure smooth execution of all projects.
Experience in a brand and/or marketing operations like-role, preferably within highly transactional B2C online retail business.
Strong organisational skills and the ability to adapt to changes and tackle challenges efficiently and effectively.
Strong working knowledge of multi-channel marketing campaigns
Ability to work calmly and efficiently under pressure.
Strong attention to detail
Excellent communication and people skills
Ability to lead and develop leadership skills within the team.
Exceptional time-management abilities
Highly commercial
A team player
Excellent IT skills, knowledge of Microsoft Office, Word, Excel etc.
Key Performance Indicators
Increase in traffic & revenue.
Increased Brand Affinity
Social media engagement and following
ROI of marketing investments
Budget control, cost management and optimisation
Team engagement and leadership development