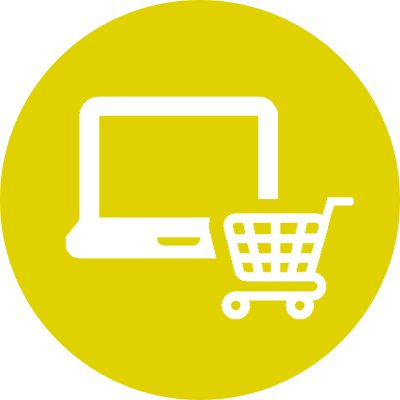 Location: Manchester
Type: Permanent
Industry: Toys
Job Ref: TGN4299
The Company:
A fantastic opportunity for a creative Head of Ecommerce Sales, to build and boost the company's online presence, holding full strategic responsibility for the eCommerce business unit
You will be responsible for management control of all ecommerce marketplaces, including, but not exclusively, Amazon, eBay, Alibaba, FlipKart, Shopify, Facebook
Reporting to the CEO and Senior Management the role will own the profit and loss of eCommerce marketplaces and will have a set budget and operating profit targets. 
The Role:
Working with the Joint MD's and Leadership team to set the eCommerce strategy.
Providing line management to the Online Account Executive and Online Sales Support Administrator
To proactively develop the team and support where needed at all internal and external meetings
To ensure all budget responsibilities are set and achieved in the eCommerce team across the UK & EMEA sales budget.
Work proactively & collaboratively with the heads of UK Retail Sales and EMEA Sales to drive sales revenue across all channels
To formulate and drive the vision target within the business unit
To support and drive the innovation in the UK & EMEA eCommerce channels, working alongside the heads of product and innovation with all key NPD launches in the UK
Be the category management lead for UK & EMEA eCommerce business unit.
Ensure that the requirement of various retail partners are clearly understood by all parties within the company
Develop joint business planning methodologies for all customers not currently working with this approach.
Ensure that the companies licences receive maximum exposure and support within their eCommerce partners
Undertake regular audits of eCommerce partner's outlets reporting back to retailers and the business on findings/ suggestions for improvements.
Ensure that the company is performing at optimum performance, based on licence and personal targets.
Knowledge and Skills required
To develop and to maintain close working relationships at all levels of the organisation including with Key Licensors and eCommerce partners
Knowledge of and excellent understanding of eCommerce platforms (Amazon, Shopify, eBay, etc) and Microsoft Office Suite
Excellent communication skills
Excellent written skills
Understanding of eCommerce developments and software
Understanding of sales volumes and inventory planning.
Have an excellent understanding of retail marketing opportunities.