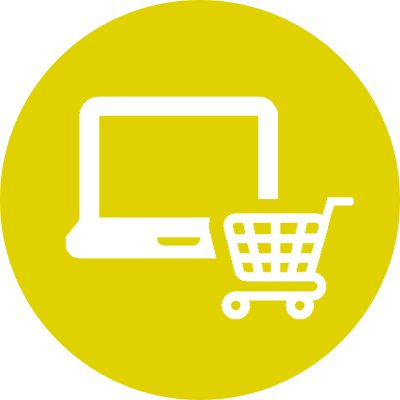 Location: Stockport
Type: Permanent
Industry: Ladieswear
Job Ref: TGN4550
The Company:
An excellent opportunity for an Ecommerce Technical Executive to join a fast-growing online Ladieswear Retailer on the Marketing & Ecommerce team. You will ensure optimal performance of the company's ecommerce website, its security, performance, and the integrations with 3rd party partners is working smoothly. You will also be required to assist when required in product image uploads and assist in merchandising – making sure customers can find what they want, how they want, when they want. The working hours are Monday to Friday 930am-530pm.
Benefits:
25 days holiday, plus bank holidays
Company pension
Staff discount 
The Role:
Day to day management and review of the website performance, security vulnerabilities and 3rd party integrations
Tracking bugs, fixes, and deployments in conjunction with our website support team.
Project development scoping and requirements gathering to work in conjunction with development team and the business to understand requirements and deliver.
Website development project management and enhancement to further business opportunities on own site and with 3rd party platforms.
Project development testing and confirmation that dev work has been completed to allow for zero downtime.
When required, assisting the management of the online store using Magento, ensuring the website is kept up to date with seasonally relevant products, updated imagery, and banners, new in products, regularly updated category pages
When required, assist in uploading of new products, ensuring deadlines are met by completing uploads and making sure product specs are provided on time
Ensure products are displayed correctly on the website focusing on accuracy from the initial upload, following the guidance from the Ecommerce Guide
Liaising closely with the Technical Ecommerce Manager you will work on the 'look and feel' of the website, advising and making recommendations to further the customer workflow
Working closely with the Buying & Merchandising teams to ensure the website performs when marketing launches such as the monthly brochure and TV advert are sent live.
Use Google Analytics and reports from the Merchandising team to inform on site decisions and performance reporting
Support with ad hoc on-site projects and web developments by putting briefs together and submitting tickets to the web development agency when necessary
Working closely with the customer service team to provide the customer with relevant information, advice, and conversion opportunity
Other duties as required.
Skills Required:
MUST have 3-4 years experience in a similar role – ideally in Fashion.
Experience with Google Analytics & Magento 2.
Hands on experience writing technical specification documents for web development work.
Hands on experience with web CMS.
Be able to comfortably navigate the platform, upload products & make site changes.
A good understanding of external integrations needed to power an ecommerce store e.g., WMS.
Analytical skills to draw conclusions from data and sales reports.
Strong organisation skills – be able to juggle multiple projects.